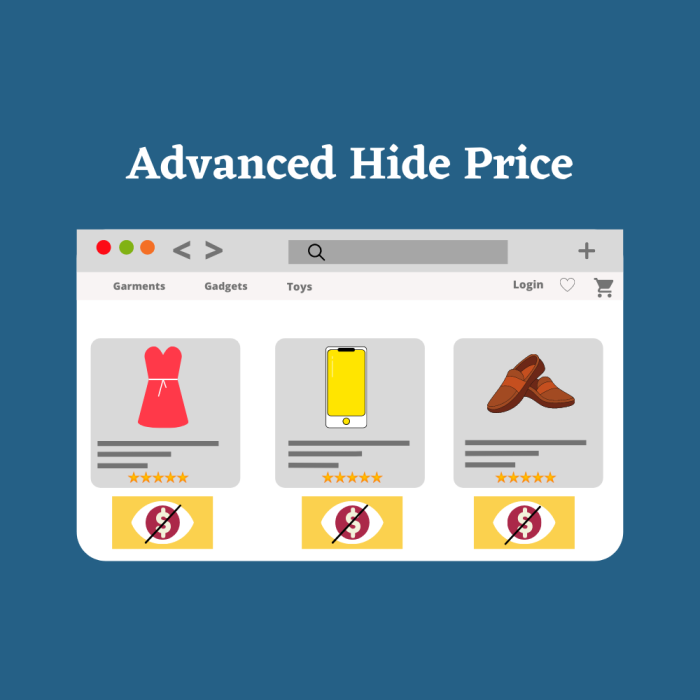 Improve your Store Performance and Display Product Prices and Hide Add to Cart Button on Pages by Incorporating the Advanced Hide Price Extension by Webiators.
Challenge
A product price is a major component to persuade your customers to make a purchase. Basically, it can be one of the biggest factors when it comes to the revenue of your store. But there may be times when the store owners must hide the prices of particular products because of different reasons like Competitors' prices, initiating a sign-up, getting customer information, or directly getting in touch with the customers.
Solution
By adding the hide price Magento 2 extension to your store, you as the store admin have an option to hide the prices of products or display the prices to specific customer groups. By having control over add-to-cart functionality and price functionality you get a chance to have direct communication with the customers that may be interested in buying a product from your store. There's also an option to customize the button text to get the desired outcome from the call-to-action button.
Benefits
There are numerous benefits that you can get by installing an Advanced hide price extension. These benefits can help you get customer information, an edge over your competitors, better performance of your Magento store, and more. Some other benefits include: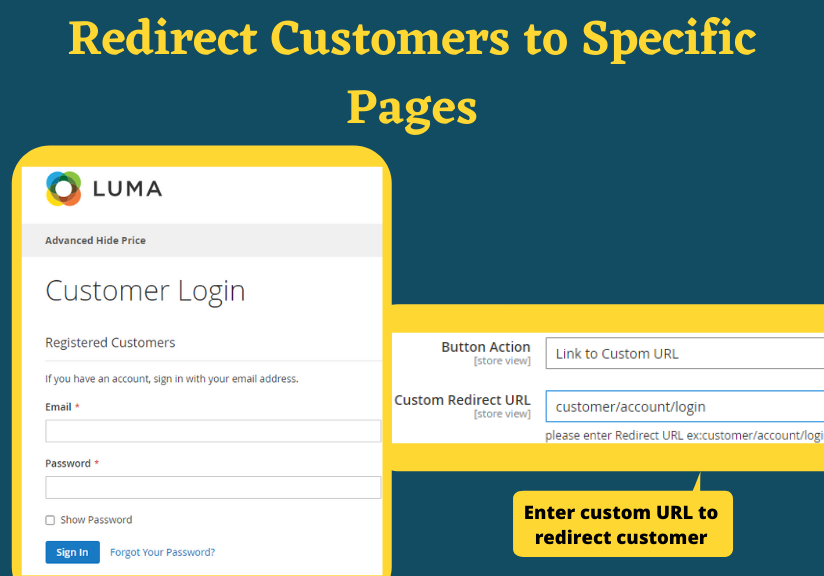 Redirect Customers to Specific Pages
You can change the button text to anything you like. This can help when you redirect the customer to your desired URLs. As a store admin, you can add specific URLs where you would want your customers to be redirected.
Collect Customer Details
When a customer requests a quote, you can get them to fill out a form that needs all of their details. This can help you in collecting customer data including name, email, phone number, and the product they are interested in.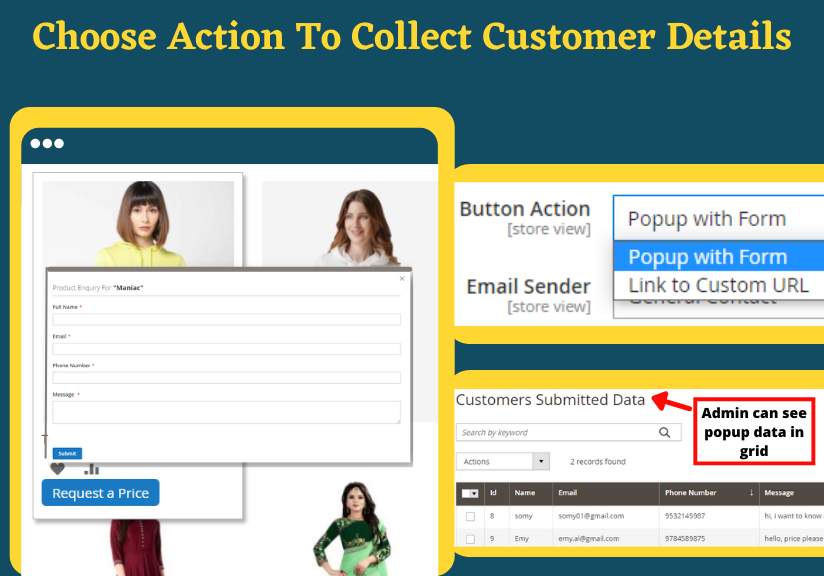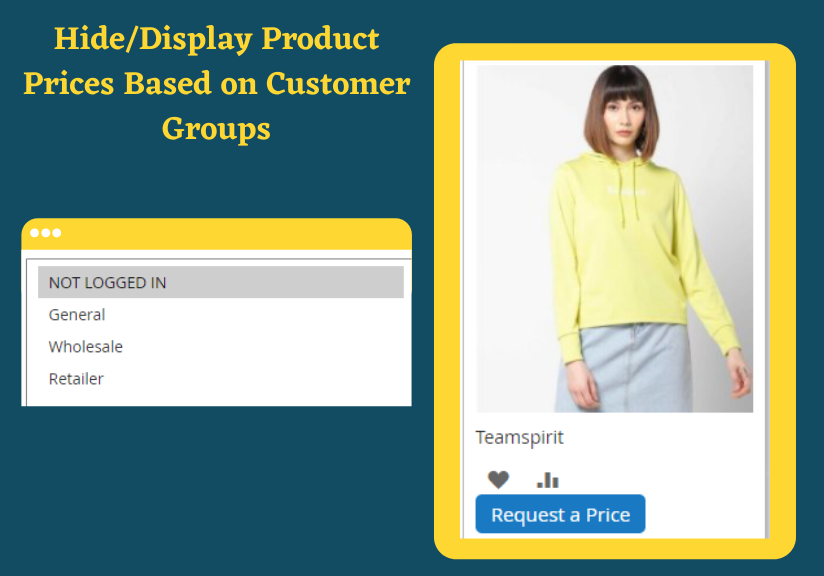 Hide/Display Product Prices Based on Customer Groups
A store admin has an option to hide or display the product prices based on specific groups. With this, you get a better option to display the price details to groups who are genuinely interested in your products.
Get Updates About a New Quote Query
The

Magento 2 hide price extension

also informs the admin whenever a new quote request is initiated. This helps in reducing the average response time, as the admin is informed via email right away.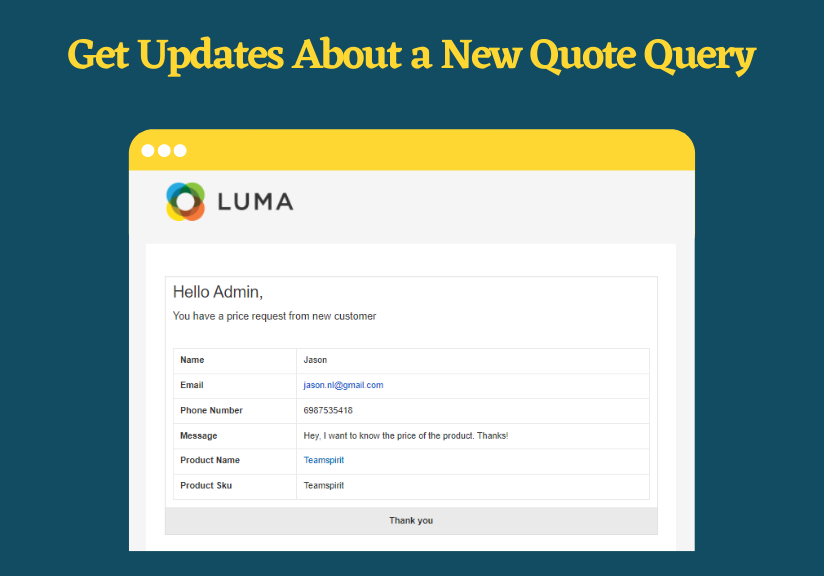 Why Choose Magento 2 Hide Price Module by Webiators? 
Get Support from highly experienced professionals. 

Access a better-performing Magento store. 

Quick and easy to use. 

Added functionality to the Magento store.
More Information

| | |
| --- | --- |
| Graphql_compatibilty | No |
Version 1.0.1
21 June 2022
New - Added compatibility with Magento 2.4.4
What is the purpose of the Advanced Hide Price extension?
The extension allows merchants to hide product prices from specific customer groups or non-registered users.
Can I hide prices for specific customer groups only?
Yes, the extension enables you to selectively hide prices for chosen customer groups.
Does the extension support hiding prices for non-registered users?
Yes, the extension allows you to display a custom message in place of the price.
Is support available for the extension?
Yes, Webiators provides support for their Advanced Hide Price extension to assist with any issues or questions.
We found other products you might like!