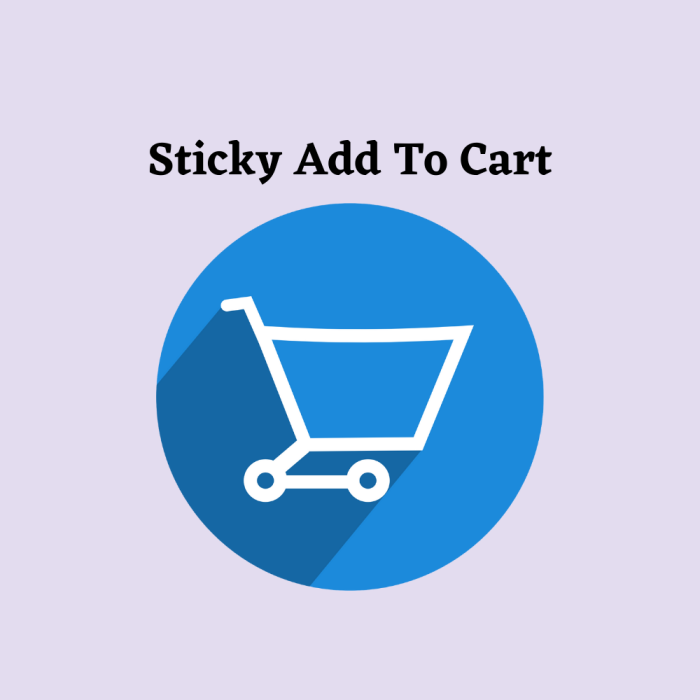 Ensure Quick Purchase and Decrease Cart Abandonment with Sticky Add to Cart Extension by Webiators.
Challenge
Often times when a customer finds a product on your Magento store that they might be interested in, they would want to buy that. But sometimes, when a customer involves himself in reading the specifications of the product, they might go further down on the product page. But when they finally want to buy the product they look for add to cart button. Failing to find through the product page, a customer may lose interest and you may end up losing revenue.
Solution
By adding a sticky add-to-cart extension to your Magento store, you ensure a quicker purchase from your customer. At every step of customers scrolling on the product page, you provide them with a Magento 2 sticky add to cart option that can help in boosting sales. A customer needs not to scroll back and forth to initiate a purchase which can improve the overall customer shopping experience and hence generate better revenue for your Magento store. 
Benefits
You get a lot of benefits when you decide to add a sticky add to cart button to your Magento store. Being a Magento store owner, you need to make sure that you provide a smooth yet advanced shopping experience to your customers. Some benefits you get by adding this extension include: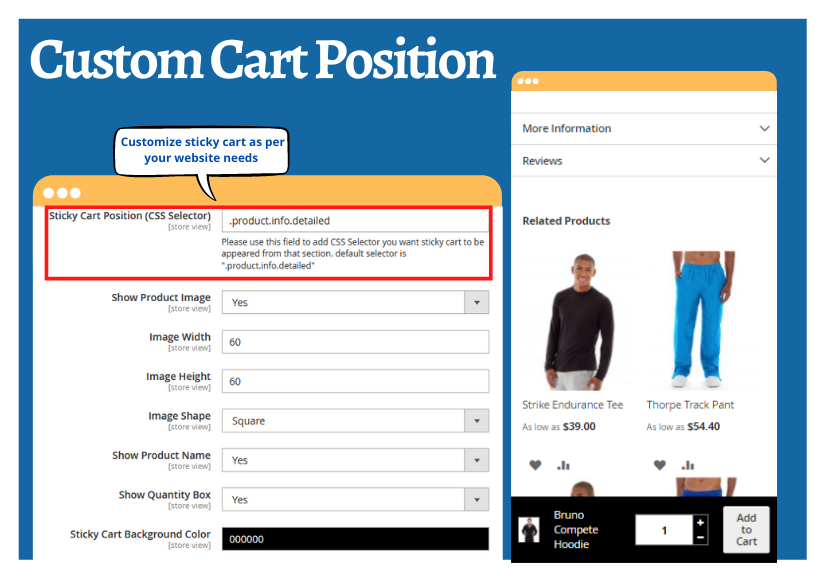 Custom Cart Position
A store owner can manually set the position of the cart wherever they like. A cart position must be set where it is expected to get most of the customers' attention. 
Change Sticky Cart Background Colour
With this extension, you get an option to change the background color of your sticky cart Magento 2 option. You can set the colors based on the theme that you have opted for your Magento store.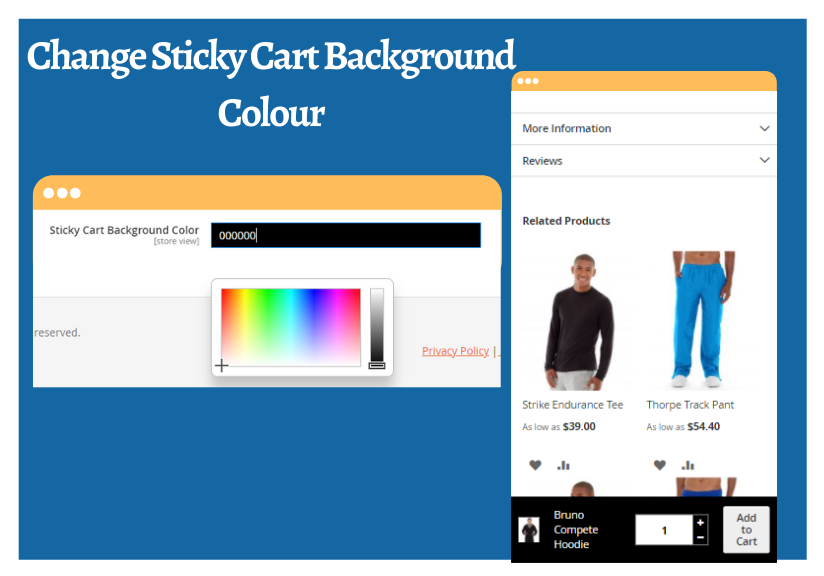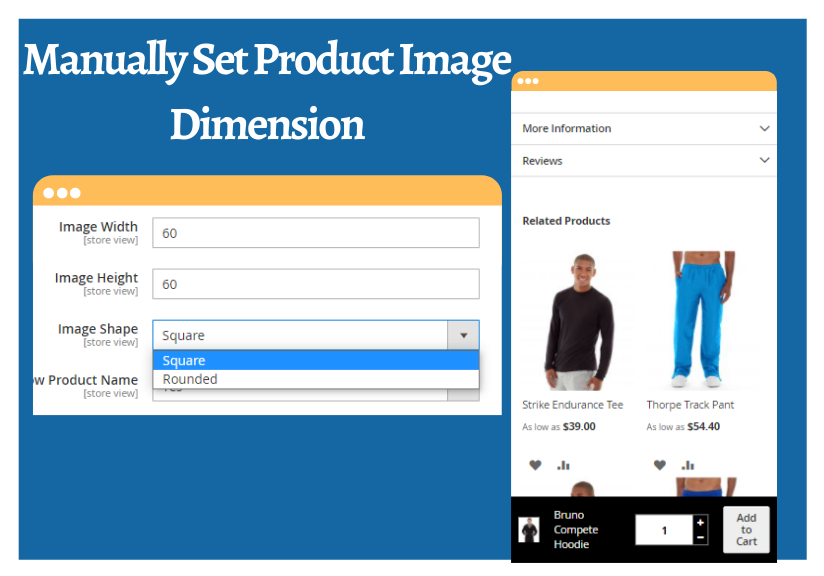 Manually Set Product Image Dimension 
For the product image aspect, you can manually set the product image dimension. You can change the height, width, and shape of the image.
Why Choose Webiators Sticky Add to Cart Extension For Your Magento Store? 
Support from a Skilful team of Developers. 

Quick Installation and Easy Customization. 

High Compatibility with Other Extensions. 

Get Added Functionality to reduce Webpage Abandonment.
More Information

| | |
| --- | --- |
| Graphql_compatibilty | No |
Version 1.0.3
13 June 2022
New - Added compatibility with Magento 2.4.4
Version 1.0.2
5 April 2022
Fix - Minor bug fixes for Add to Cart button and code clean
Version 1.0.1
5 January 2022
New - Added compatibility with language translation
Fix - Minor bug fixes and code clean
Why should I consider using Sticky Cart for my Magento 2 store?
Sticky Cart enhances user experience by keeping the cart visible at all times, allowing easy access and reducing cart abandonment.
What benefits does Sticky Cart offer to my online store?
Sticky Cart improves conversion rates, streamlines the checkout process, and enhances overall user satisfaction.
How does Sticky Cart contribute to boosting sales?
Sticky Cart ensures that the cart is always accessible, encouraging users to add more items and complete their purchases.
We found other products you might like!