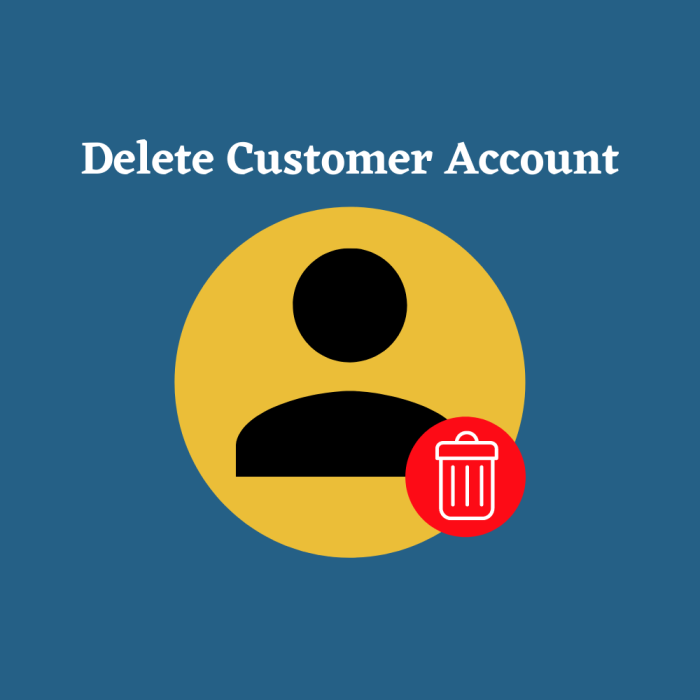 Provide Your Customers With an Option to Erase All Their Data From Your Magento Store at Their Will Through Delete Customer Account Extension By Webiators.
Challenge:
When you are running an eCommerce store, one of the major priorities must always be providing a better customer experience. Customer experience involves everything from providing detailed information about the products to easy returns and pickups. But, one thing that most of the eCommerce store owners overlook is enabling the customers with an option to clear out all their data and delete their customer account from your Magento store. Most of the stores do not provide options to the customers for removing their accounts.
Solution:
Many times a customer doesn't want their information to be available anywhere due to security reasons. That's when the Magento 2 Delete Customer extension comes into play. This extension enables the customer with an option to delete their account if they no longer want to share their data on your Magento store. 
Benefits: 
When you provide a solution for your customers' challenges, you portray yourself as a customer-centric brand that may end up building a positive image for your brand for your customers and help in generating more revenue for your brand.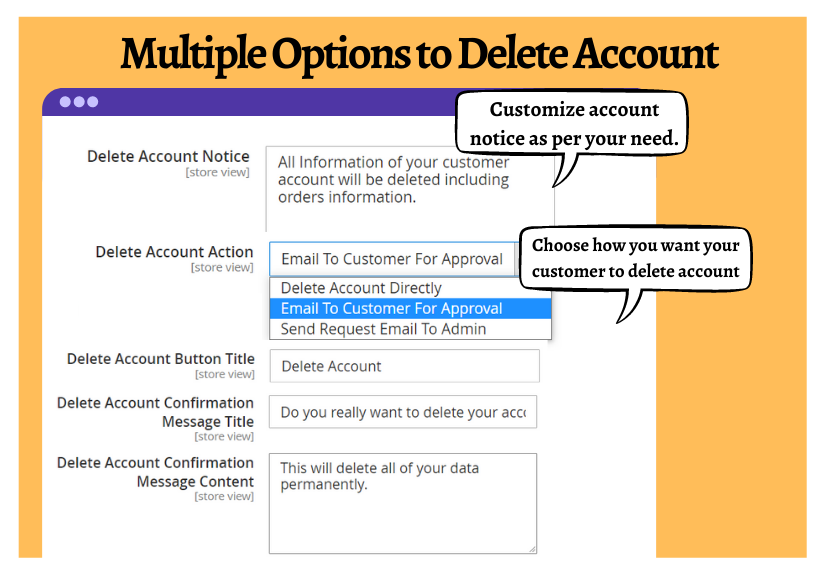 Multiple Options to Delete Account
A customer can choose to either manually delete their account from your Magento store or they can also send a request email to the admin to delete their account and data from the Magento store.
Customer Approval Before Deleting the Account
When a customer decides to delete their account, there is an email sent to them for approval if they have asked to remove their account. This can help in preventing any sort of confusion regarding the same.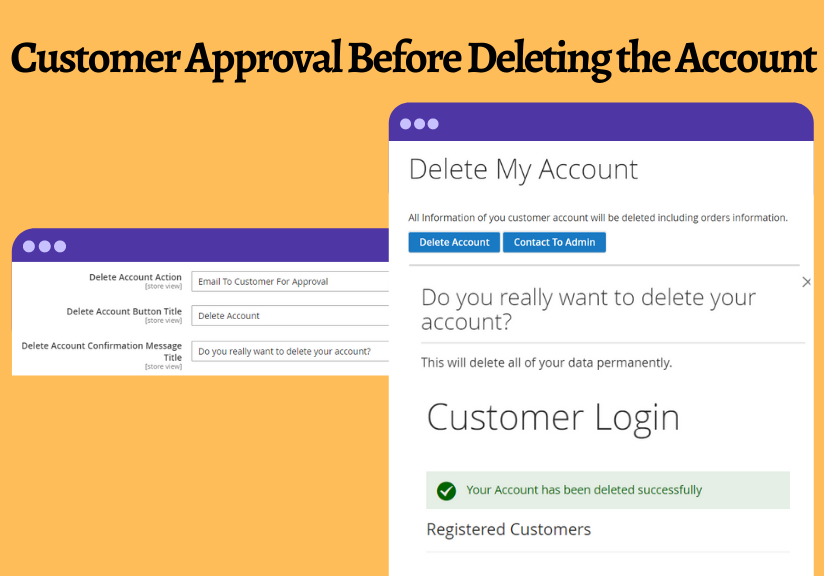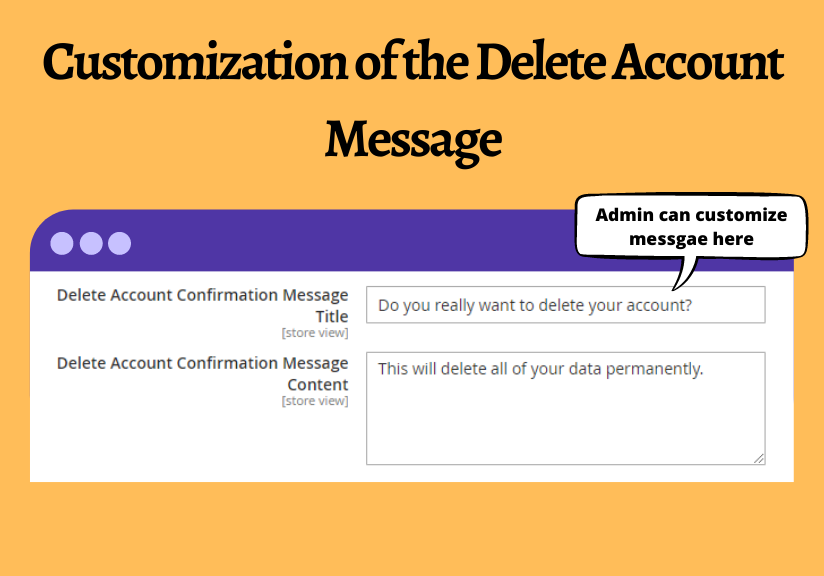 Customization of the Delete Account Message 
Admin can customize the message sent to the customer when they choose to delete their account. It can make it easy for the store owner to improve customer service. 
Why Choose Webiators' Magento 2 Delete All Customers Extension?
Highly Dedicated Team for Better Support.  

Quick and Easy Installation. 

Created by a Highly Experienced team of Experts.
More Information

| | |
| --- | --- |
| Graphql_compatibilty | No |
Version 1.0.2
13 January 2022
New - Added compatibility with language translation
Version 1.0.1
3 November 2021
Fix - Minor bug fixes
New - Added compatibility with Magento 2.4.3
How can I delete a customer account in Magento 2 using Webiators' extension?
Follow our step-by-step guide to effortlessly remove customer accounts and manage your database efficiently.
Will deleting a customer account affect their order history and personal data?
Rest assured, our extension ensures secure deletion without compromising order records or sensitive information.
Can I recover deleted customer accounts in Magento 2?
Unfortunately, once an account is deleted, it cannot be recovered. Be cautious before proceeding.
Does the Webiators' extension provide bulk customer account deletion options?
Absolutely! Save time and effort by using our extension to delete multiple customer accounts in one go.
Is the Delete Customer Account extension compatible with the latest Magento 2 version?
Yes, our extension is regularly updated to maintain compatibility with the latest Magento 2 releases.
We found other products you might like!