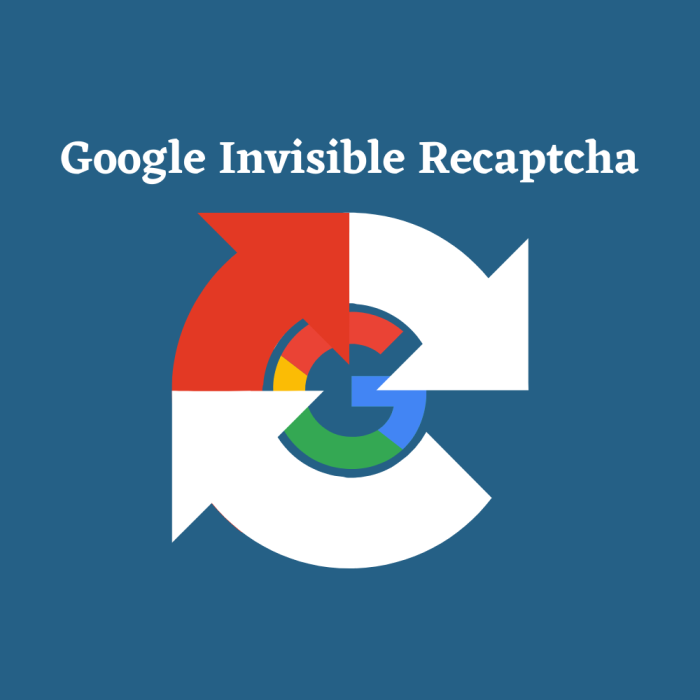 Get Additional Security On Your Store From Spamming, Bots And Other Fraudulent Activities With Webiators Magento 2 Google ReCAPTCHA Extension.
Challenge:
When you own a Magento store, you need to make sure that you are protecting your customers' data at any cost. You need to be sure to protect your Magento store from any sort of fraudulent activity and provide additional security from bots. Using the latest security measures is always necessary, but avoid making your consumers uncomfortable.
Solution:
The solution to this challenge faced by Magento store owners has to be installing a Google ReCAPTCHA Magento 2 extension. This extension provides additional security from the risks of bots and spam without interrupting any customer activities. You can manually set reCAPTCHA for different pages that you want to protect.
Benefits:
You can integrate a Google Invisible reCAPTCHA extension on your Magento store. This can ensure protection of your Magento store and your customer data from bots and fraud activities. Apart from that, below are some benefits why you should integrate this extension: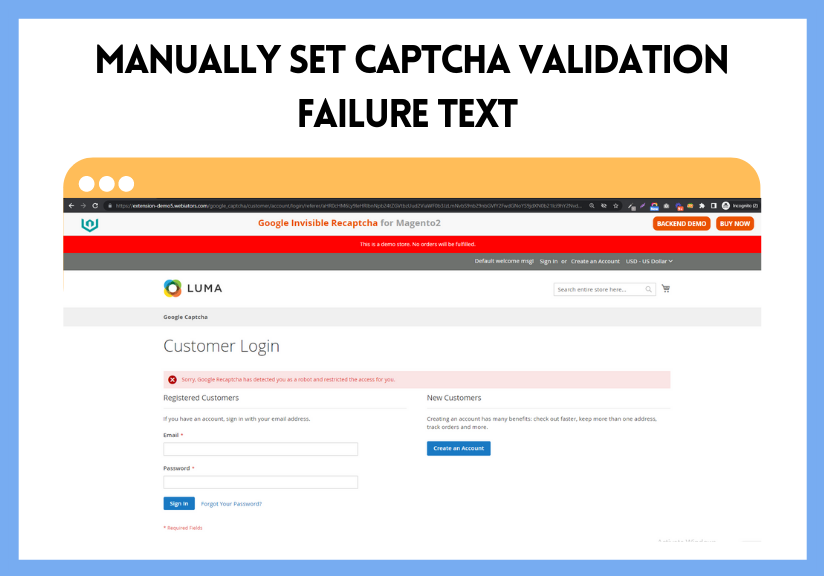 Manually Set Captcha Validation Failure Text:
It would appear that Google reCAPTCHA Magento 2 safeguards both the front and back ends of your online shop from potential intrusions. If an administrator tries to log in to the admin panel too many times without success or forgets their password, reCAPTCHA pictures will be displayed as a security measure.

If in case there is a failure in validation, there is a text shown to the website visitor. A store admin can manually set a Captcha validation failure text. Users must select this option and click the checkbox to complete the verification.
Change Captcha Language:
For Captcha, you can select another language of your choice. You can choose a language based on what region you belong to or from where most of your target customers are from. Changing the language of a Google recaptcha storefront helps improve accessibility and user experience for individuals who may not be proficient in the default language. 

By providing options to switch to a language familiar to the user, websites can ensure a more inclusive and user-friendly environment, promoting inclusivity and reducing barriers to access. You need to configure google recaptcha using the Recaptcha Magento 2 extension.

Set Captcha Badge Position:
When protecting e-commerce websites and their users from abuse and unauthorized access, reCAPTCHA is an indispensable tool. It identifies and blocks automated bots while letting real people through. With this extension, you can also change the Captcha badge position on your Magento store. You can set it wherever you want.

Users of your website are not obligated in any way to verify themselves via a checkbox. This component analyzes the access attempt and only displays the Magento 2 Google CAPTCHA box if it suspects the user is a bot.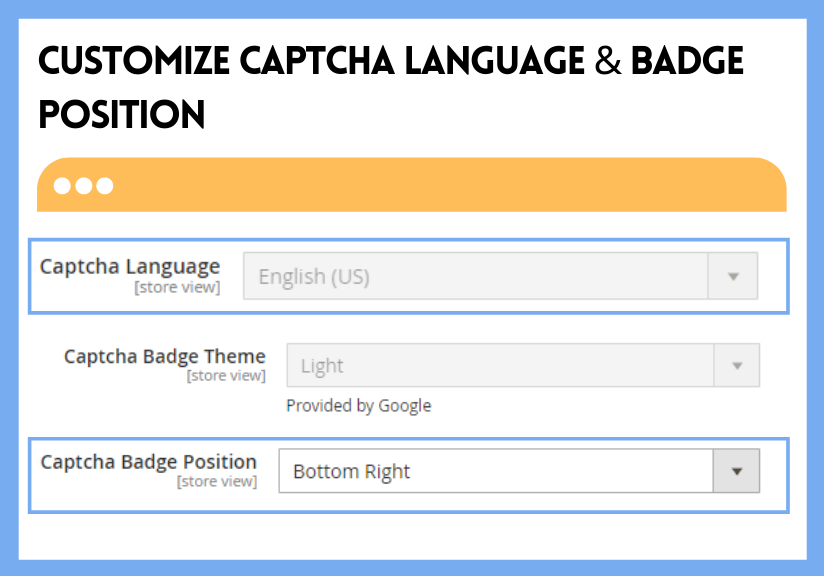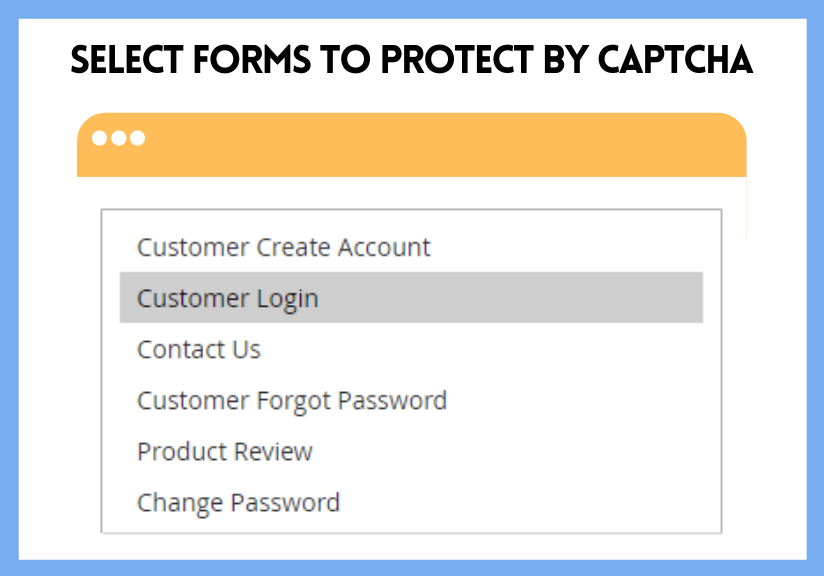 Select Forms to Protect by Captcha:
There are some default Magento forms that are already selected to be protected by Captcha. You can manually edit them if you want to. Invisible CAPTCHAs are implemented with the Magento 2 Google Invisible Recaptcha, improving user experience. Your users can use the shield without interruption, and malicious bot activity will be stopped.

Thanks to this fantastic addition, users irritated by Google reCAPTCHA's persistent challenges are less likely to leave your site. It makes it easier for site visitors to complete forms on time. Forms on your company's website, both public and private, can benefit from reCAPTCHA.
Why Choose Webiators Google Invisible ReCAPTCHA Extension?
Get a Security Boost for your Magento Store.

Support of Efficient Team.

Compatibility with other Magento Extensions.

Quick and Easy Installation.
What Is reCAPTCHA, And Why Is It Needed On An E-Commerce Website?
Google's reCAPTCHA was created as a way to verify that visitors to a website aren't malicious software. Its primary purpose is to prevent spamming, data scraping, and the submission of automated forms on websites. Combining the acronym for "Completely Automated Public Turing test to tell Computers and Humans Apart" (CAPTCHA) with the prefix "re" for "revised" or "reimagined," we get the phrase "reCAPTCHA." 
To show they are human, users of traditional CAPTCHAs must decipher and enter distorted text. But reCAPTCHA does things differently by employing cutting-edge algorithms and machine learning. To verify the human nature of its users, reCAPTCHA poses numerous tests, such as clicking on specific images or completing puzzles. These tests were created to be challenging for computers yet simple for people. 
By proving they are human using the reCAPTCHA test, visitors may rest assured that actual people, not malicious software, are carrying out their actions on the site. Magento 2 google recaptcha extension helps a store admin add this functionality to their Magento store and get the unlimited benefits of using this extension. reCAPTCHA has multiple useful functions in an online store:
Automated programs frequently publish spam comments, make bogus accounts, and fill contact forms with unwelcome communications. With reCAPTCHA, automated spam is blocked, so only real people can use the site.

Defending user accounts from automated attempts to gain access using stolen usernames and passwords is a top priority. The website can further protect itself against these automated assaults by integrating reCAPTCHA into login and account creation.

Protecting sensitive client data during online purchases is of paramount importance in the age of e-commerce. Websites can reduce the likelihood that automated systems will attempt fraudulent transactions by implementing reCAPTCHA at the checkout.



More Information

| | |
| --- | --- |
| Graphql_compatibilty | No |
Version 1.0.2
13 June 2022
New - Added compatibility with Magento 2.4.4
Version 1.0.1
7 January 2022
New - Added compatibility with language translation
Fix - Minor bug fixes and code clean
What is Google Invisible reCAPTCHA for Magento 2?
Google Invisible reCAPTCHA is an advanced security feature that helps protect your Magento 2 store from spam and malicious bots without any user interaction.
How does Google Invisible reCAPTCHA enhance website security?
Google Invisible reCAPTCHA works in the background, analyzing user behavior to distinguish between genuine visitors and bots, ensuring a secure shopping experience.
Is Google Invisible reCAPTCHA easy to implement on my Magento 2 store?
Yes, Webiators provides a user-friendly integration process, making it simple for merchants to install and configure Google Invisible reCAPTCHA.
Can I customize the appearance of Google Invisible reCAPTCHA on my store?
Absolutely! Webiators allows you to tailor the reCAPTCHA widget to match your website's design and branding seamlessly.
What benefits can I expect from using Google Invisible reCAPTCHA?
By leveraging Google Invisible reCAPTCHA from Webiators, you'll enjoy heightened security, reduced spam, improved SEO, and an enhanced user experience.
We found other products you might like!