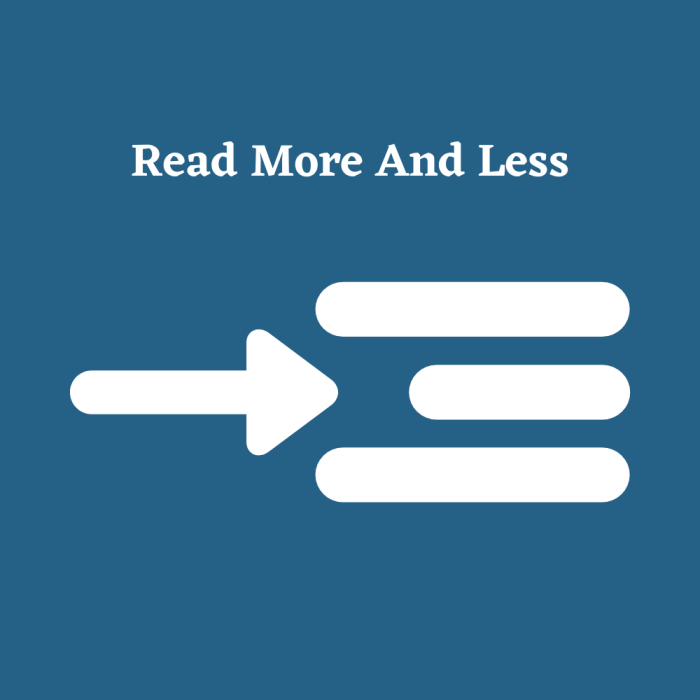 Add A Read More Extension On Your Magento Store To Reduce Or Extend The Description On Product And Category Page Through Magento 2 Read more Extension By Webiators.
Challenge:
Displaying enough content on the website is crucial for the success of your website. If you share unnecessary content on your website it can cost you your precious customers. No customer likes to read lengthy content when they are not interested in the product. Therefore, displaying just enough content is a must.
Solution:
By adding a read more extension by Webiators, you get proper content management on your website. A store admin can decide the length of the content they want to be displayed on the website and then add a link to read more so that the customer only clicks when they are interested in your offerings. You can also click on the button to read lesser content when you don't want to know many details.
Benefits:
Properly displayed content can make or break your revenue generated through your website. You need to share just enough content to persuade your customers to make a purchase from your store. Some benefits offered by this extension include: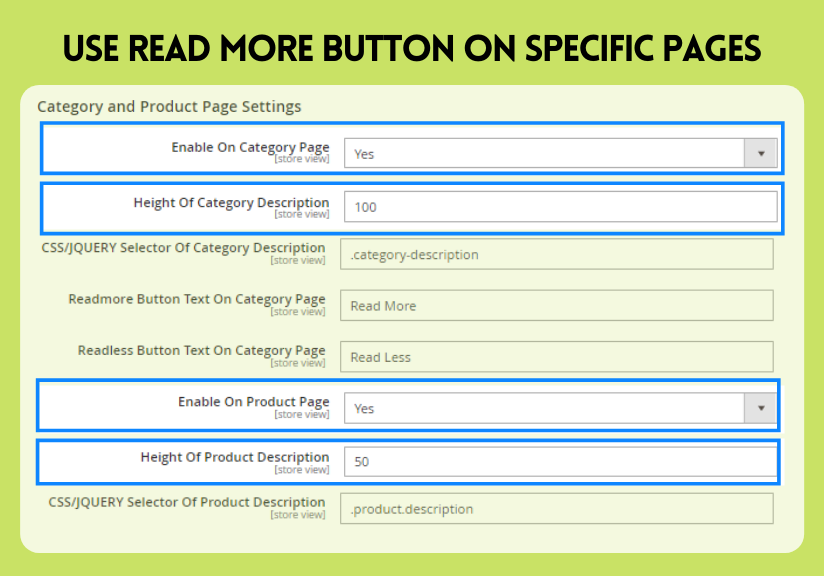 Option To Choose For Different Pages:
You can choose to add the read more/read less options for the category and product pages. This helps in efficient content management and the customers can manually choose to read about the product if they are genuinely interested.
Alter the Height Of Description:
A store admin can choose to set the height of the description they want to show to their customers. A store owner can display major content and then they can choose to display the details of the product when customers click on "read more."
Why Choose Read More Magento 2 Extension By Webiators?
Improve the performance of your Magento store.

Proper content management to get the desired outcome.

Developed by a team of experts.

Easy to use extensions that are compatible with other Magento extensions.
More Information

| | |
| --- | --- |
| Graphql_compatibilty | No |
Version 1.0.5
2 April 2023
New - Added compatibility with Magento 2.4.6
New - Added compatibility with Graphql
Some Bugs has fixes
Version 1.0.4
22 December 2022
New - Added compatibility with Magento 2.4.5
Minor Bux Fixes
Version 1.0.3
18 July 2022
New - Added compatibility with Magento 2.4.4
Version 1.0.2
11 January 2022
New - Added compatibility with language translation
Fix - Minor bug fixes and code clean
Version 1.0.1
4 November 2021
New - Added compatibility with Magento 2.4.3
Fix - Minor bug fixes
What is the Read More Extension for Magento 2?
The Read More Extension is a powerful tool that allows you to display lengthy product descriptions with a Read More button, providing a seamless user experience on your Magento 2 store.
How does the Read More Extension benefit my online store?
By using the Read More Extension, you can keep your product pages concise, load them faster, and enhance user engagement, leading to improved SEO rankings and increased conversion rates.
Is the Read More Extension compatible with my Magento 2 version?
Absolutely! The Read More Extension is designed to work seamlessly with all versions of Magento 2, ensuring easy integration and smooth functionality.
Can I customize the appearance of the Read More button?
Yes, you have full control over the button's design and text. Customize it to match your store's branding and create a consistent look across your website.
How can I get support for the Read More Extension if needed?
Webiators offers dedicated customer support to assist you with any queries or issues related to the Read More Extension. Feel free to reach out for prompt and reliable assistance.
We found other products you might like!