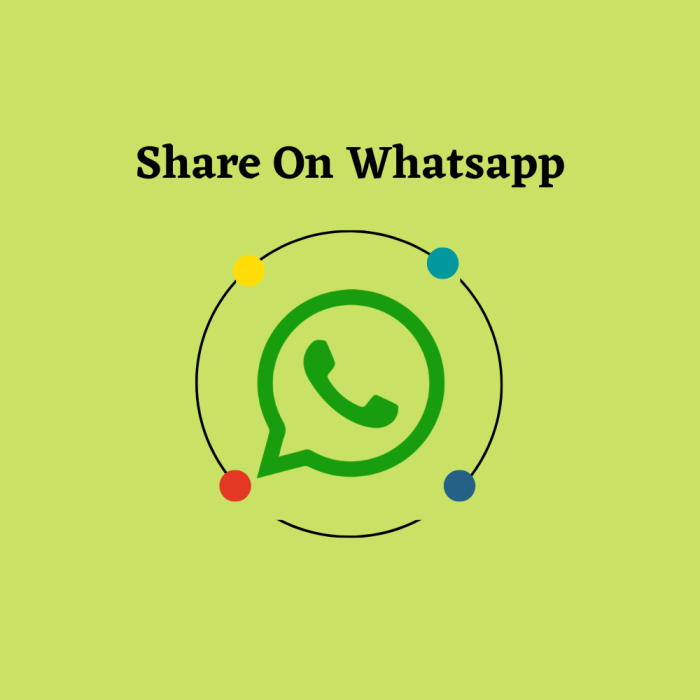 Challenge:
With so many marketing channels available to promote your products and services, It is crucial to choose the best one. This is one of the biggest problems that many business owners face. WhatsApp, being one of the most used platforms can be your best bet! But, it may be difficult to track the traffic driven through WhatsApp. Also, it may be difficult to reach out to target customers with a customized message.
Solution:
Reaching out to customers directly on WhatsApp reduces the hassle of opening emails frequently and it can be your savior when it comes to promoting the products. WhatsApp for product promotion is a quick and easy way to drive in more sales with an improved conversion rate. With shorter product URLs shared with descriptions, prices and coupon codes can tempt potential customers to open the link. Also, customized messages shared with URLs can lead to easier and improved conversion.
Benefits:
WhatsApp is one of the most used platforms for personal communication. Being one of the most used platforms it has one of the best user rates. Communicating with your potential customers on their preferred platform can be very beneficial for your brand and your product sales. Sharing products directly with your target customers increases the chances of conversion rate at a very minimal or no cost.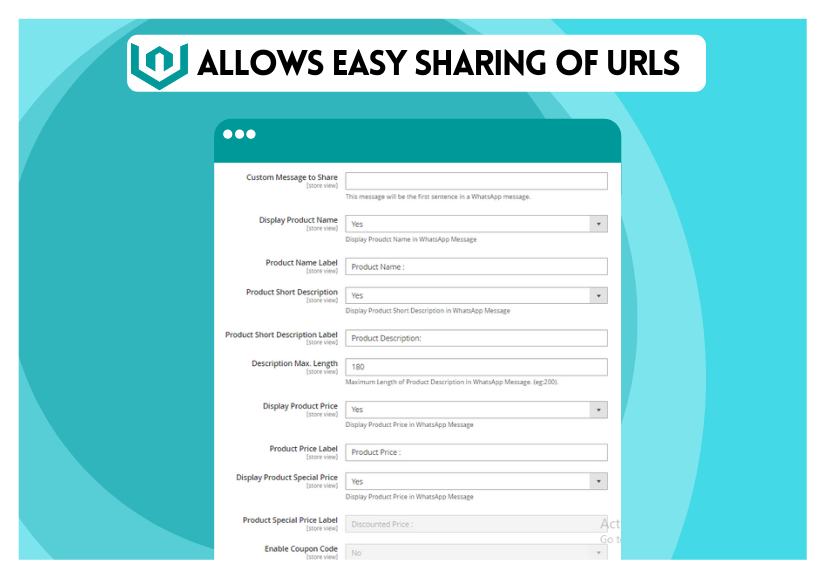 Allows easy sharing of URLs

Share on Whatsapp extension for Magento 2 by Webiators enables the users to share URLs along with product descriptions, prices, coupon codes, and discounts. It is compatible with both, the WhatsApp app and Whatsapp web.
Easy Tracking of Traffic Through WhatsApp by UTM
Magento store owners can easily analyze the traffic coming to their websites from WhatsApp. Share on Whatsapp Magento 2 extension by Webiators can enable you to not only share the products on WhatsApp but can also help in tracking the traffic through UTM.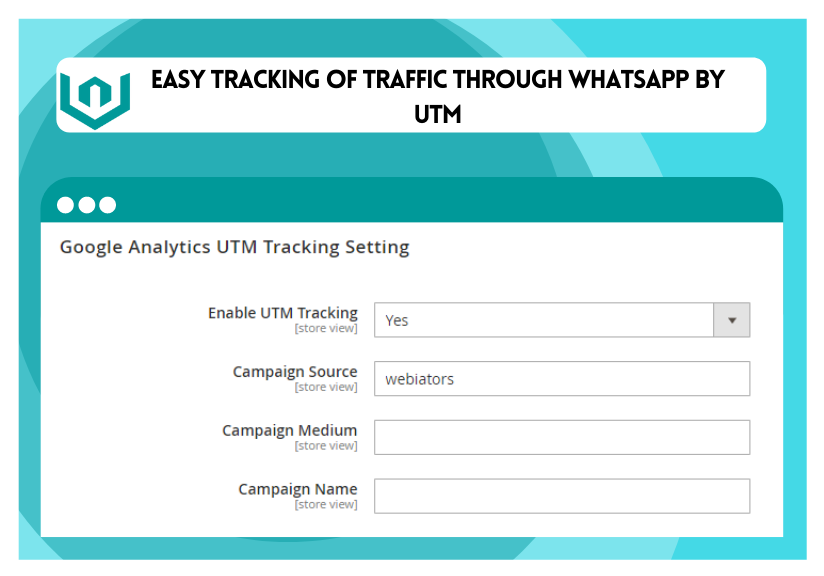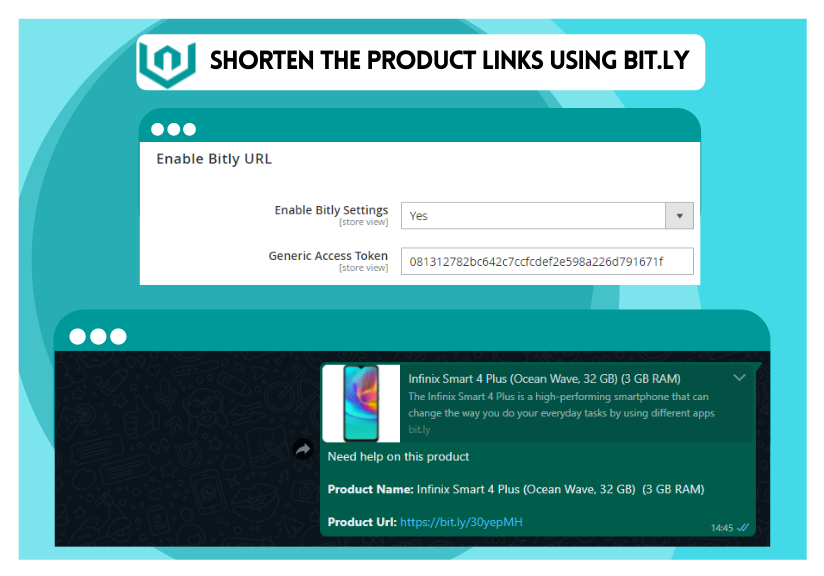 Shorten the product links using Bit.ly
Share on Whatsapp extension for Magento 2 helps in shortening the product links through Bit.ly. Being a link management tool, Bit.ly makes it easy for customers to share short product links with their WhatsApp contacts.
Why Choose Webiators Magento 2 WhatsApp Share Extension?
Allows share on the WhatsApp button on the category page and product page.

Allows customized messages for each customer.

Enables easy marketing as compared to other marketing channels.

Offers support with the mobile app as well as the desktop version.

Enables users to share product details, price, discount, URL, etc with their WhatsApp contacts.
More Information

| | |
| --- | --- |
| Graphql_compatibilty | No |
Version 1.0.5
6 July 2022
New - Added compatibility with Magento 2.4.4
Version 1.0.4
13 September 2021
Fix - Minor bug fixes
New - Added compatibility with Magento 2.4.3
Version 1.0.3
13 September 2021
New - Added enable/disable fField for product page
New - Added enable/disable field for category page
New - Added compatibility with Magento 2.4.2
Version 1.0.2
27 February 2021
New - Added compatibility with 2.4.1
Version 1.0.1
1 November 2020
New - Added compatibility with Magento 2.4
What is the Share on WhatsApp Magento 2 extension?
The Share on WhatsApp extension allows users to easily share products from your Magento 2 store through WhatsApp, enhancing social engagement and promoting your products.
How does the extension work with Magento 2?
The extension integrates seamlessly with your Magento 2 store, adding a WhatsApp sharing button to product pages. Customers can share products with their contacts in just a few clicks.
Can I customize the appearance of the WhatsApp sharing button?
Absolutely! The extension offers customization options, allowing you to match the button's design to your store's theme and ensure a seamless user experience.
Is Share on WhatsApp compatible with mobile devices?
Yes, the extension is optimized for mobile responsiveness, ensuring that customers can easily share products on WhatsApp from their smartphones and tablets.
Does this extension help boost sales and reach?
Yes, by enabling customers to share products with their WhatsApp contacts, you can increase product visibility, generate more leads, and potentially boost sales and customer engagement.
We found other products you might like!