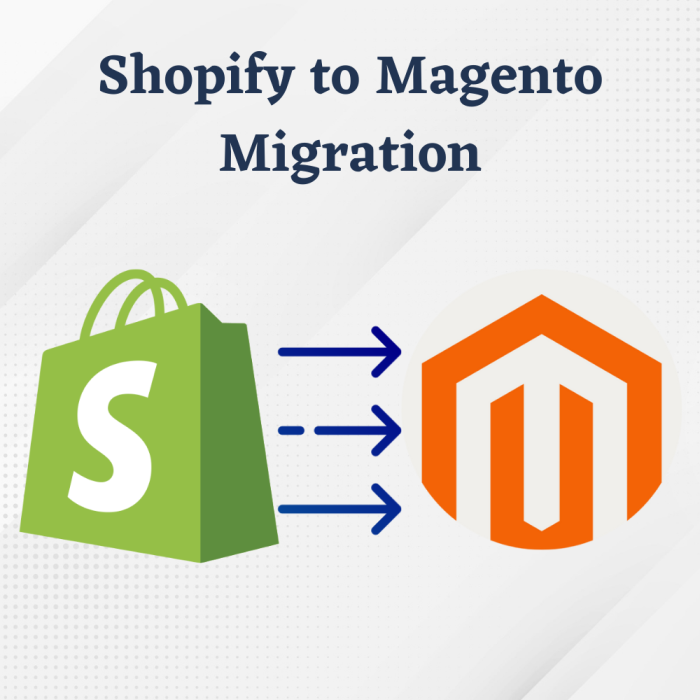 If You are Looking for a Better Performing Magento Store with Advanced Customization Options, Webiators' Shopify to Magento 2 Migration Service is the One For You!
Both Shopify and Magento are two of the best eCommerce platforms out there. Both of these platforms are preferred by business owners to take their business online and to expand the same. However, choosing the platform for your business can entirely depend on the type of your business and what it may require from an eCommerce platform. 
While Shopify provides numerous features and options to merchants, the Magento platform ensures to provide other functionalities that a Shopify platform has limitations to. However, a Magento platform and its functionalities can be improved highly by adding extensions that your business may require. Therefore, to a certain extent, a Magento platform can be the one for you. Webiators' Shopify to Magento migration service can be the choice for you if you are looking to migrate from Shopify to Magento.
Why Should You Migrate From Shopify to Magento?
Magento platform provides different benefits like easier catalog management, better inventory management, and advanced security options. But apart from all this, there can be many reasons why you should Migrate from the Shopify platform to the Magento platform. These reasons include: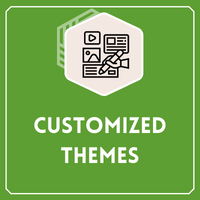 Better Elasticity
Magento is a very elastic platform. Being an open-source platform gives Magento opportunities to modify the store based on the unique requirements of the business.
Improved Customization Options
Magento provides merchants with an option to handle multiple stores from a single admin panel. It also provides endless customization options that can help in providing a better customer experience.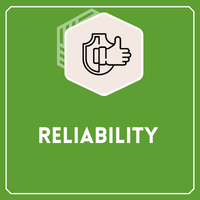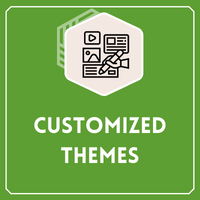 Diverse Extensions to Improve Functionalities
Magento has a lot of extensions that can help in improving the functionality of your Magento store. You can add extensions based on the requirements of your business needs.
New Timely Updates
Magento has a vast community. Therefore, Magento provides updates time-to-time in order to improve the functionality of the store and to provide a better experience to merchants and customers.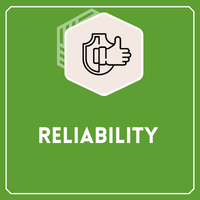 Why Choose Webiators' Shopify to Magento Migration Service?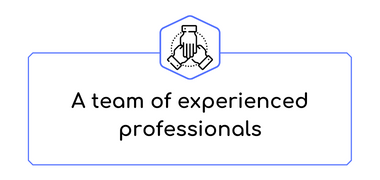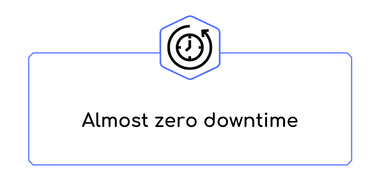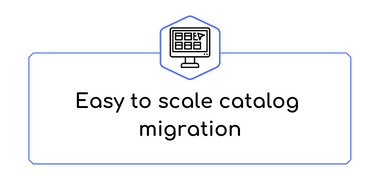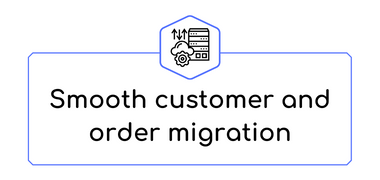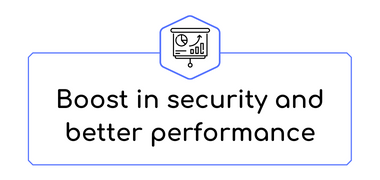 More Information

| | |
| --- | --- |
| Graphql_compatibilty | No |
What is Shopify to Magento migration service?
Shopify to Magento migration service is a service that helps you move your online store from Shopify to Magento platform. It involves transferring all your data, design and functionality from one platform to another.
Why should I migrate from Shopify to Magento?
Magento is a powerful and flexible ecommerce platform that offers more features, customization and scalability than Shopify. If you want to grow your online business and have more control over your store, migrating from Shopify to Magento can be a good option for you.
What data can be migrated from Shopify to Magento?
We can migrate all your data from Shopify to Magento, including products, categories, attributes, orders, customers, reviews, coupons, blogs, pages, menus, settings and more.
Will I get any support or maintenance after the migration?
Yes, we provide you with free support and maintenance for a limited period after the migration. We also offer ongoing support and maintenance packages at affordable rates if you need them.
How can I contact you for the migration service?
You can contact us by filling out the form on our website, or by calling us at contact: +91 8103072330. We are available 24/7 to answer your queries and assist you with the migration service.
Will I need to re-install my apps or plugins after the migration?
No, you will not need to re-install your apps or plugins after the migration. All your functionality will be transferred from Shopify to Magento without any installation or configuration.