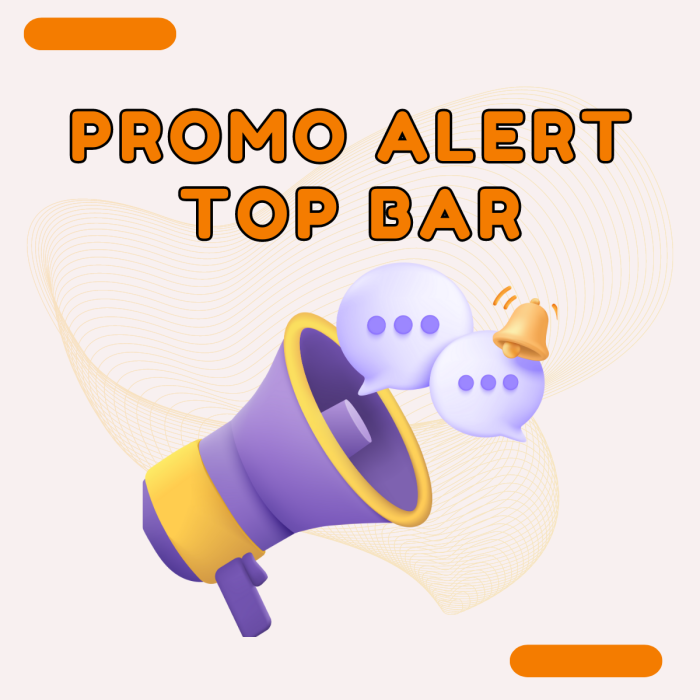 Boost Marketing Efforts with the Shopify Promotion Bar App: Drive Conversions & Engagement



The Promotion Bar app is a powerful marketing tool designed specifically for Shopify store owners. Its primary function is to help merchants create eye-catching promotional bars on their websites, thereby increasing customer engagement and driving conversions. It communicates essential messages effectively, leverages urgency through countdown timers, and drives customer engagement and conversions. With its user-friendly interface and extensive customization options, this app is a valuable asset for any Shopify merchant looking to enhance their marketing efforts and boost their online sales.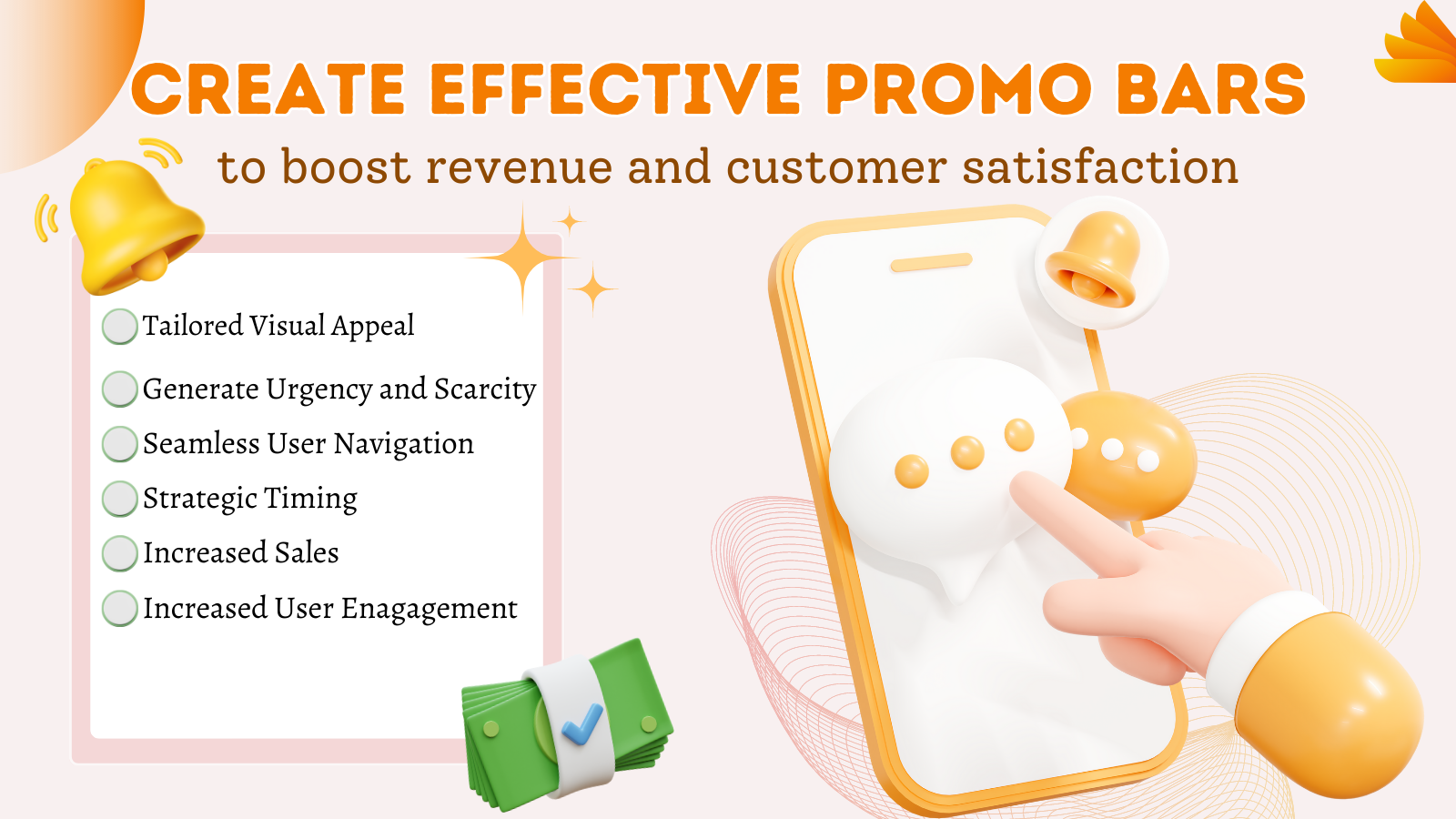 Create Effective Promo Bars to Boost Revenue and Customer Satisfaction

Create effective promo bars that captivate your audience, drive conversions, and enhance the overall user experience. By strategically timing your promotions, you can increase sales and user engagement. Start leveraging the power of promo bars to maximize your marketing efforts and achieve greater success in your e-commerce business.
Take Full Control of Your Promotion Bar as Per Your Requirement

The Promotion Bar app empowers you to tailor your promotional bar according to your specific requirements. From choosing the position and design elements to incorporating countdown timers and call-to-action buttons, you have the flexibility to create a promotion bar that perfectly aligns with your brand and marketing goals.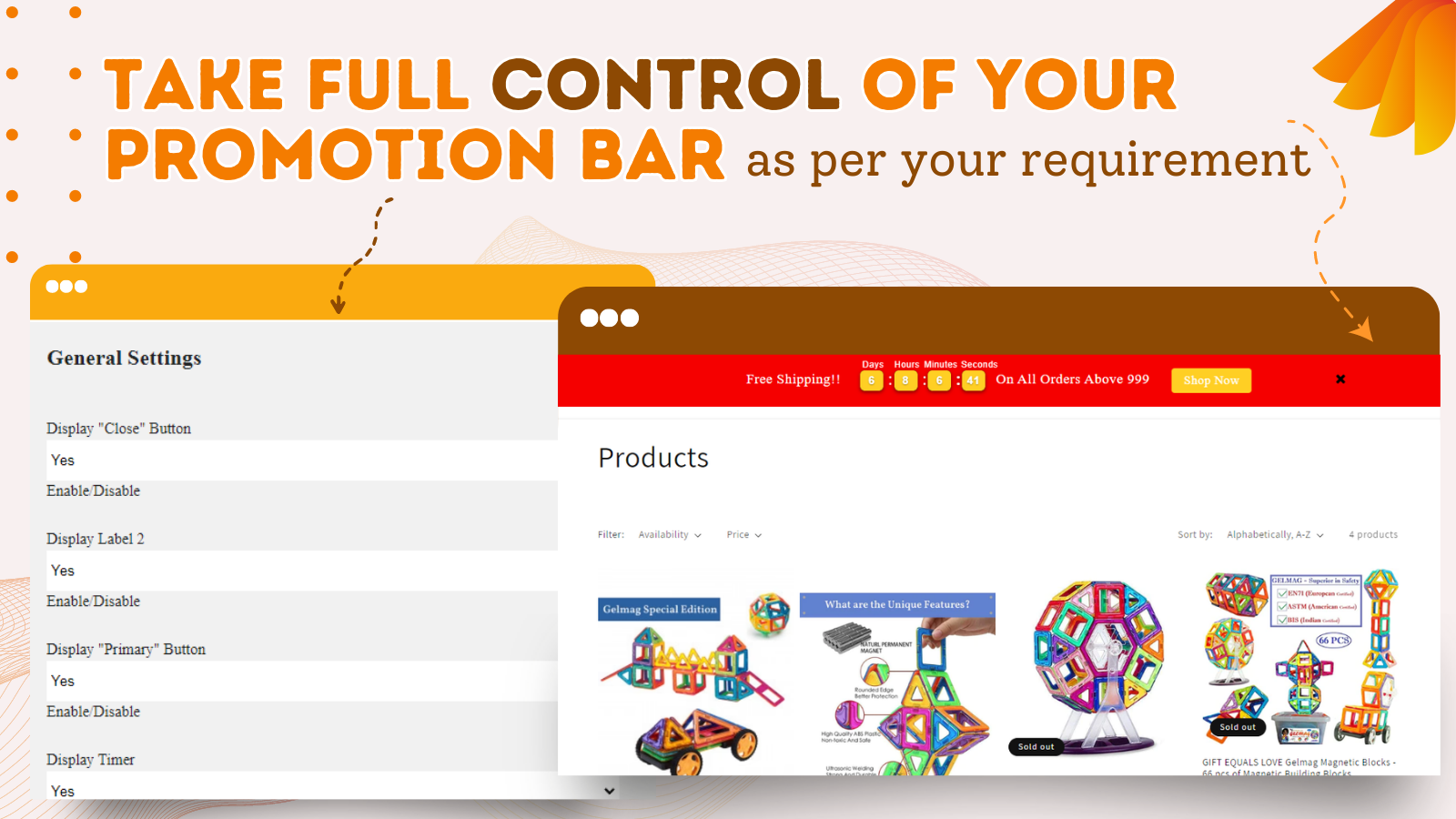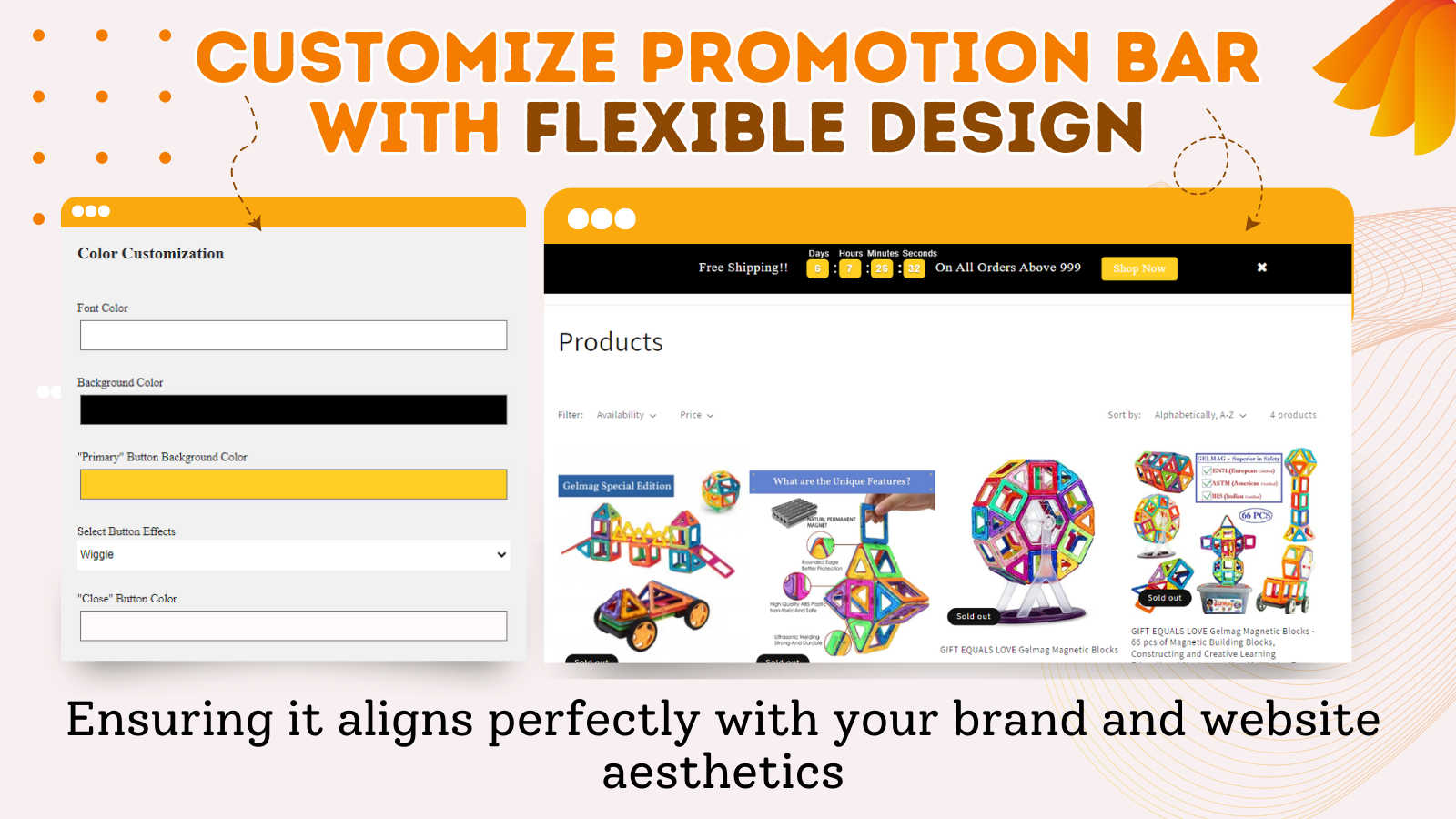 Customize Promotion Bar with Flexible Design
Customize your promotion bar with ease using the flexible design options available. The Promotion Bar app allows you to tailor every aspect of your promotion bar to align perfectly with your brand identity and website aesthetics. By customizing your promotion bar, you can maintain consistency throughout your website, enhance brand recognition, and leave a lasting impression on your visitors.
Create FOMO Urgency with Promotion Bar Timer

Drive sales and create a sense of urgency with the powerful Promotion Bar Timer feature. The Promotion Bar app allows you to incorporate countdown timers into your promotion bars, effectively motivating visitors to take immediate action. Whether it's a limited-time sale, exclusive offer, or product launch, the timer creates a compelling urgency that encourages customers to make a purchase before time runs out.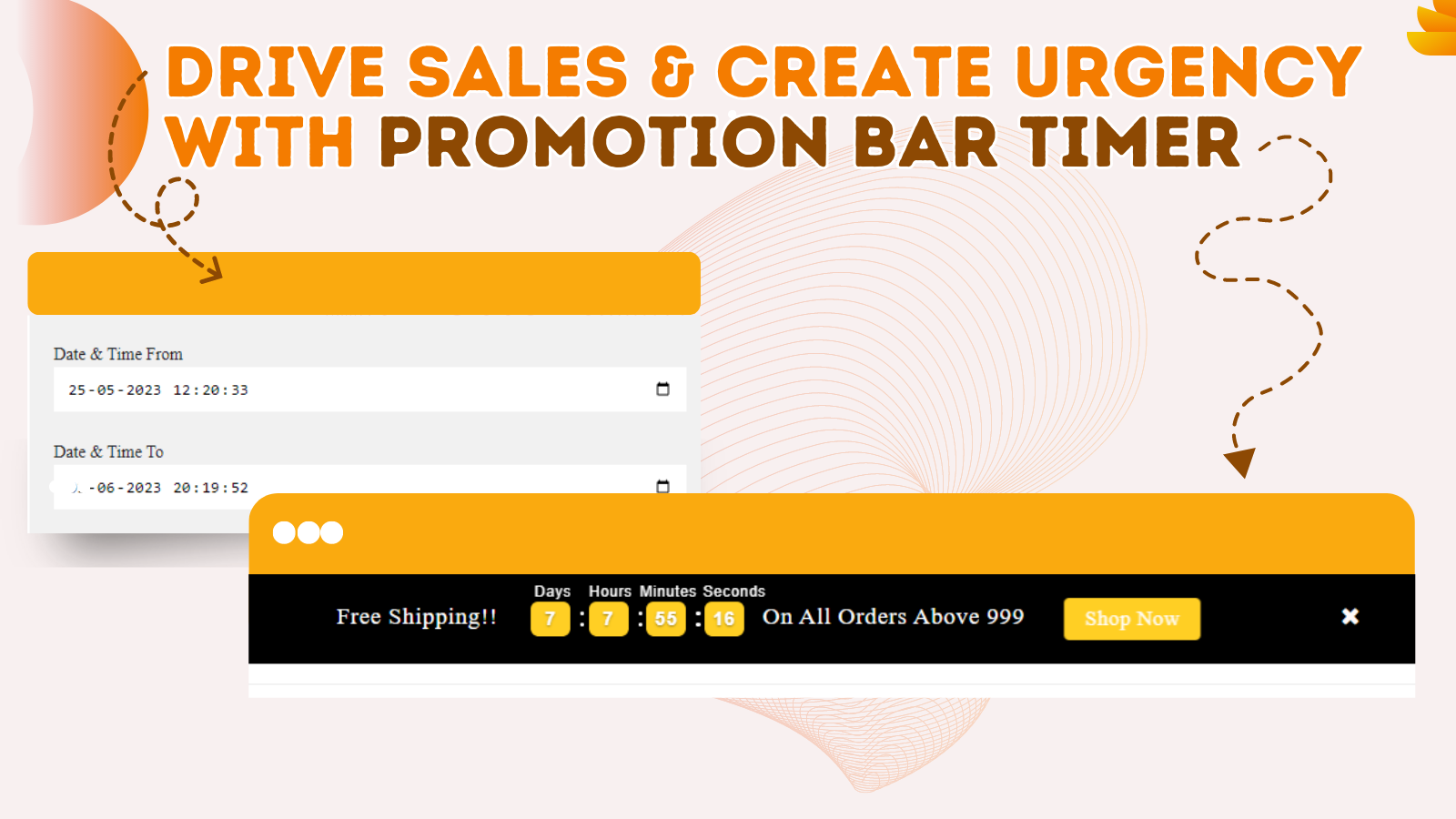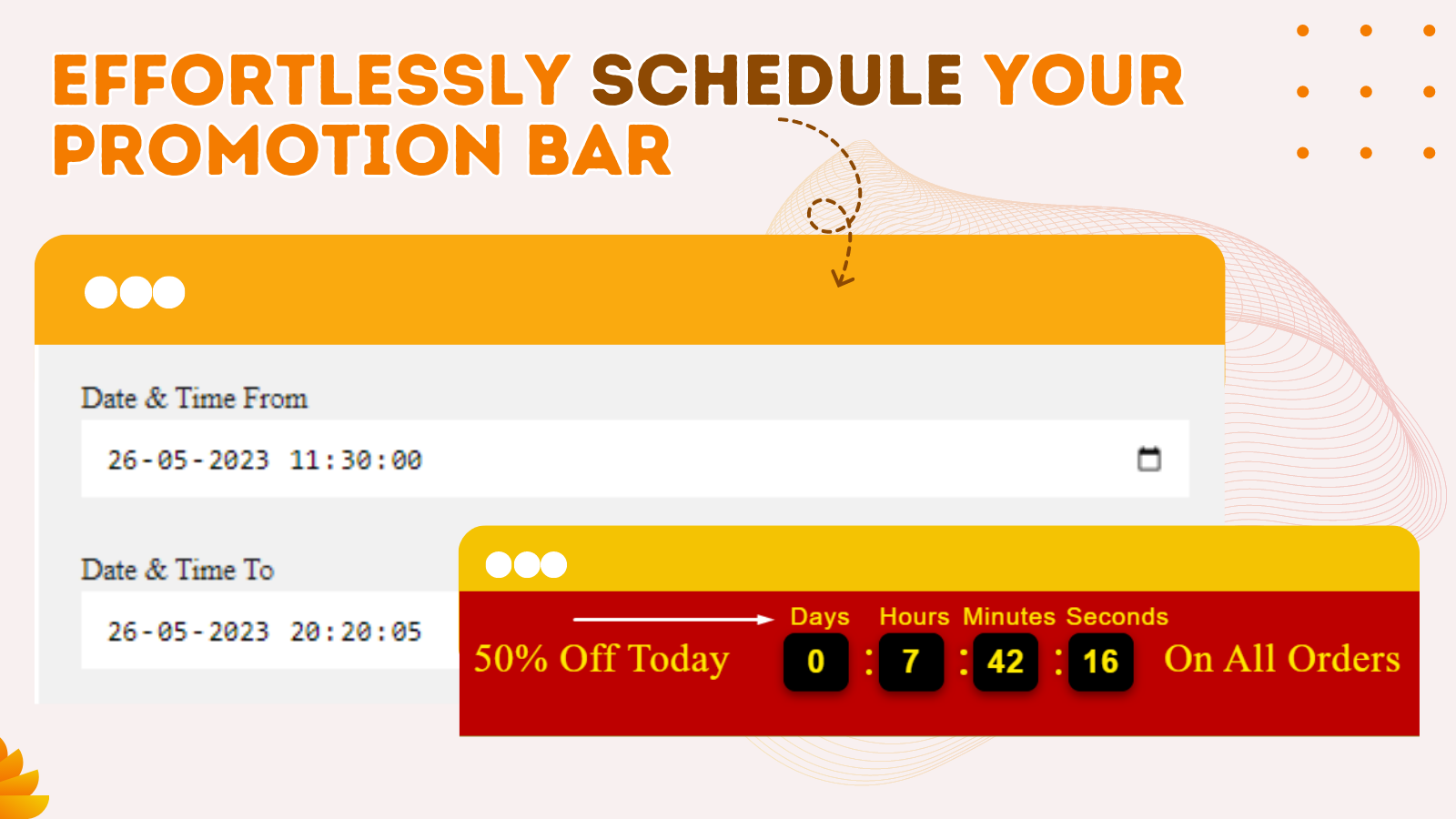 Effortlessly Schedule Your Promotion Bar

With this convenient feature, you can easily set up specific dates and times for your promotion bar to appear on your website. Whether you want to announce a flash sale, promote an upcoming event, or highlight a limited-time offer, scheduling your promotion bar ensures that it is displayed to your audience at the right moment. By automating the process, you save time and maintain control over your promotional campaigns.
Benefits to Merchants
Increased Sales Conversion

Improved Customer Engagement

Streamlined Marketing Efforts

Effective Promotion of Offers

Benefits to Users
Clear and Timely Communication

Exclusive Deals and Discounts

Increased Value for Money

Convenient Navigation
More Information

| | |
| --- | --- |
| Graphql_compatibilty | No |