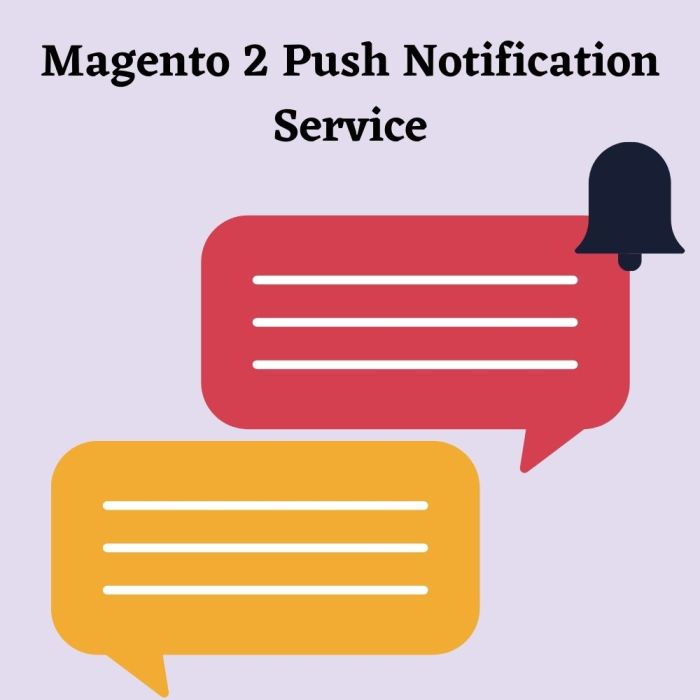 The push notification increases the chances of customers visiting the store because it helps you attract customers to your store to be active. Through this, you as Magento store administrators will be able to send notifications to all customers simultaneously or to a few selected customers as per their requirement. This can make store presence even better. Customer engagement is a major challenge in the growing world of e-commerce, but the push notification acts as an effective strategy for a vendor.
It can be seen that about 40% of the revenue for any eCommerce store is generated from repeat purchases of their existing customers. To take this benefit to greater heights, you can also use personalized smart push notifications for your existing customers.
Here you can learn more about the benefits of push notification service by Webiators.
Taking retention rates to even greater heights by establishing relationships with existing customers. Being able to establish relationships with existing customers as well as increase brand awareness and revenue.

Through this, customers can also be thoughtful to accept membership. Not only this, but you can also encourage first-time visitors to accept membership.

You will be successful in determining the limit of sending notifications to every customer.

If you would like to run a specific campaign at your store, they could create a group of target customers and send notifications related to the campaign via push notifications in that group individually. This approach can help you take the store even further.

Make data-driven decisions with a smart analytics dashboard using push notifications by webiators. With this help, you can succeed in gaining valuable insights into the behavior of users by continuously analyzing the campaigns run at your store. Based on this you can improve your campaigns according to your needs.
More Information

| | |
| --- | --- |
| Graphql_compatibilty | No |
What is a Push Notifications Service?
Push Notifications Service is a communication platform that allows businesses and app developers to send short, instant messages directly to users' devices, such as smartphones, tablets, or web browsers. These messages, known as push notifications, are delivered in real-time, providing timely updates, alerts, or promotions to users.
How do Push Notifications work?
Push notifications are sent from a central server to the user's device through an internet connection or mobile network. The server communicates with the device's operating system or web browser, triggering a notification that appears on the user's screen, even if the app or website is not currently open.
What are the benefits of using a Push Notifications Service?
Push notifications offer several benefits, including the ability to engage users in real-time, increase app retention and user engagement, deliver personalized content, promote new products or services, and re-engage inactive users with relevant updates.
Can Push Notifications be scheduled for specific times or events?
Yes, Push Notifications Services often offer scheduling capabilities, allowing businesses to send notifications at specific times, events, or time zones to maximize their impact.