How Google and Bing Set up Services Can Help You:
Google My Business & Bing My Places Provides:
All the details about your business including description and category.

Helps by adding new pages, posts, and products.

Provides contact information including social media. 

Shows reviews of your clients.
Google Search Console & Bing Webmaster Help By:
Analyzing website performance. 

Improving coverage issues.

Boosting mobile usability. 

Providing better keyword performance.

Provides security and manual actions.
Looking For Google and Bing Set Up Services For Your Business? Your Search Ends with Webiators!
Team Webiators being an experienced digital marketing agency will begin with understanding your business, analyzing your competitors and goals. We will start interpreting your business needs, models, and ultimate goals to create the best, results-driven strategy for your business. Let's understand how we can help you: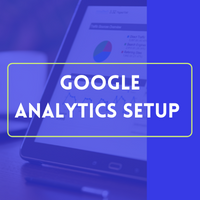 Google Analytics Setup 
With Webiators Google Analytics setup, you'll be easily able to track the number of visitors on your website and also the reasons for bounce rate, if your website has any. 
Google Search Console Setup
Our Google search console setup service can help massively by improving your website's search appearance. It can also help in boosting the organic search traffic on your website.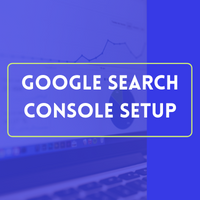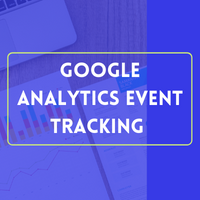 Google Analytics Custom Event Tracking 
Google Analytics Custom Event Tracking equips you with tools to analyze the Product clicks, Form Submission, Add to cart, Checkout Page, File download, and any other event that's taking place on your website.
Sales Funnel Setup
This setup service can help in converting your prospects into leads and then into customers. With a sales funnel setup, you can easily understand the thought process, and challenges of your prospects. Then with a little push of how your brand is better can turn them from prospects to customers.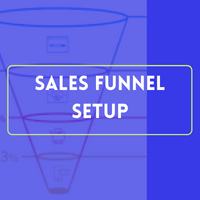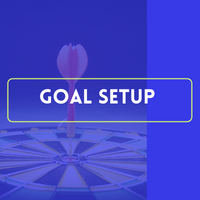 Goal Setup 
Goal setup service helps by understanding if your website or app is achieving its target objectives. Setting up goals can provide critical information about conversion rates for the app or website.
Demographic Data Tracking
With Webiators demographic data tracking service, you can easily get all the information about the age and gender of users. This also provides information about the interests and purchasing activities of the users.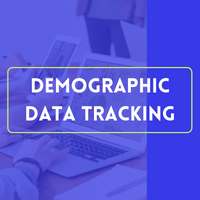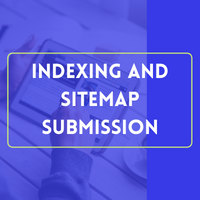 Indexing and Sitemap Submission
By enabling indexing and sitemap submission service, we can quickly inform the search engines about any changes on your website. Also, this service helps in indexing specific pages in the Google search console.
Google Tag Manager Integration
With Google's tag management tool you can quickly update tags and codes on the website. Google tag manager controls the data that is being sent to Google Analytics for analysis. It also helps in improving the page loading speed.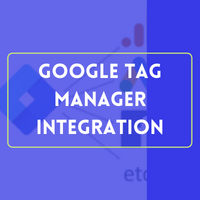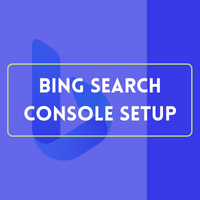 Bing Search Console Setup
This service is similar to the Google search console service. Bing webmaster setup can help in tracking your site's performance, indexation, and sitemaps. It provides you with overall data about organic search performance.
Campaign Data Tracking
This service helps by importing campaign data that gives a deep idea about the ad campaign performance. With an analytics campaign tracking option, this service also equips you with data like new ads classification and other variations.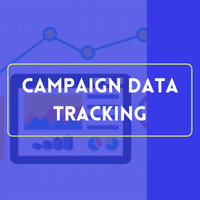 Why Choose Webiators Setup Services?
If you are looking to get ahead and get a competitive edge for your business, Webiators team can help you achieve all your business goals. We can help in setting up and configuring the Google search console and Bing webmaster service and provide real-time data to you. If you want to get started with Setup services for your business, Team Webiators offer professional SEO services and Setup services. We can be your best choice, as:
We are Analytics Certified
We are a team of dedicated, highly skilled Digital Marketing Experts
We provide 100% Quality Work
We provide the best after-sale support
What Is Magento?
Magento is one of the best online e-commerce platforms built on open source technology to launch your online store. It provides online merchants with a flexible shopping cart system, as well as control over the look, content, and functionality of their online store. Magento also offers effective marketing, high-performance SEO and store management tools.
Why Choose Magento Platform?
Magento is highly scalable because it can support all kinds of businesses from very small to giant enterprises. It is the big reason to choose the Magento platform.
What Does a Magento Developer Do?
Magento developers Play an Important Role in improving, building, and supporting the Magento eCommerce store. Magento developers can be divided into two main categories first is Front end developer who determines the structure and design of web pages for all devices. And Second is the backend developer who is responsible for server-side web application logic and integration of the work front-end web developers do.
Will I get free support and updates?
Yes, once you buy any extension(s) by Webiators, you'll get free lifetime updates for the product(s). Each purchased extension includes 3 months of free support by default.
Can I request a free trial?
Webiators doesn't provide any trials of Magento extensions. But we have three months of free support and a 60-day money-back guarantee. There's one exception: Webiators extensions are provided for testing or demo purposes to our official Platinum Partners as a part of the "access to Webiators extensions for testing purposes with Composer" benefit. Instead of a free trial, most of our Magento extensions have demos where you can see how our modules work. If you buy an extension and it doesn't suit you in any way, you can request a refund with no risks on your side. Also, we'll be happy to help you with any custom development for your business needs.
How can I receive a discount?
According to the rules of Webiators's Reward Program, you get $15 back to your store credit per every $100 spent. You can spend it to buy other extensions from our catalog, order installation service or extend support. These Points are valid for 60 days from the purchase date. You can check your balance in your personal account in the Rewards & Credit tab. One more option for you is to subscribe to our newsletter to receive news about all special promotions we can provide you with.